English
Empowered,Included and Equal---Youth representative from China YMCA at the UN ECOSOC Youth Forum
Young people require "skills, values, jobs and livelihoods that empower them" so they can help forge a more sustainable world, the President of the Economic and Social Council (ECOSOC) said on April 8, kicking off the two-day eighth Annual Youth Forum in New York.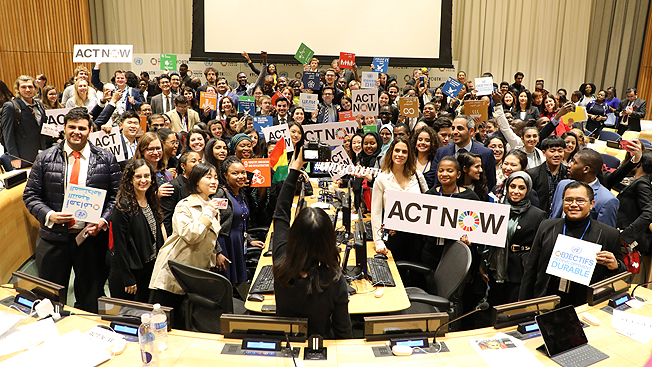 One young staff from National Council of YMCAs of China participated in the Youth Forum, together with another 19 youth representatives from World YMCA.
Under the theme "Empowered, Included and Equal", this year's Forum aims to mobilize support for young people across the globe. Over 800 youth and 34 ministers across the world attend the Youth Forum to discuss how to empower young people and promote their role in implementing the
Sustainable Development Goals
(
SDGs
).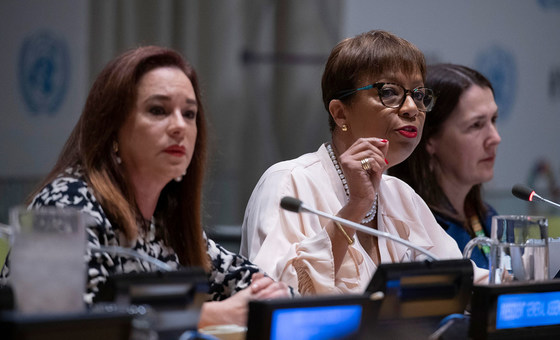 "We need to urgently address the defining challenges of our time: access to quality education, unemployment, inequality, social exclusion and climate change", Inga Rhonda King asserted in her opening remarks. "We cannot achieve this at the UN alone. We are all in this together". President of
ECOSOC
, Inga Rhonda King (centre), addresses the ECOSOC Youth Forum,While noting some encouraging signs concerning the
Sustainable Development Goals
(
SDGs
), she pointed to emerging evidence that suggests "the world is not yet on track to meeting many of the SDGs by 2030".
It also gives youth the space to share their vision and contribute to upcoming UN meetings, including the 2019 ECOSOC Substantive Session in July, the 2019 High-level Political Forum on sustainable development (
HLPF
) and the high-level events taking place on the margins of the General Assembly in September, including the
Climate Summit
, the
High-level Meeting on Financing for Development
and the
SDG Summit
.
General Assembly President María Fernanda Espinosa
called

This year's Forum is of particular importance, she explained, as it informs the annual political forum in July as well as feeds into the HLPF in September, which "will be the first comprehensive stock take", pushing the agenda upwards to Heads of State level.
the Youth Forum "one of the most important mechanisms for young people to shape the 2030 Agenda". Underscoring that the world needs inclusive inter-generational cooperation, she said the contribution of the 1.8 billion young people around the world was "crucial" for success in 2030. Ms. Espinosa spoke about the challenges of having 64 million young people unemployed along with the situation of youth in conflict-affected States — where one-third of all young people live. "There is no limit to what this generation, the largest, most educated, most globally-minded in history can deliver", she spelled out.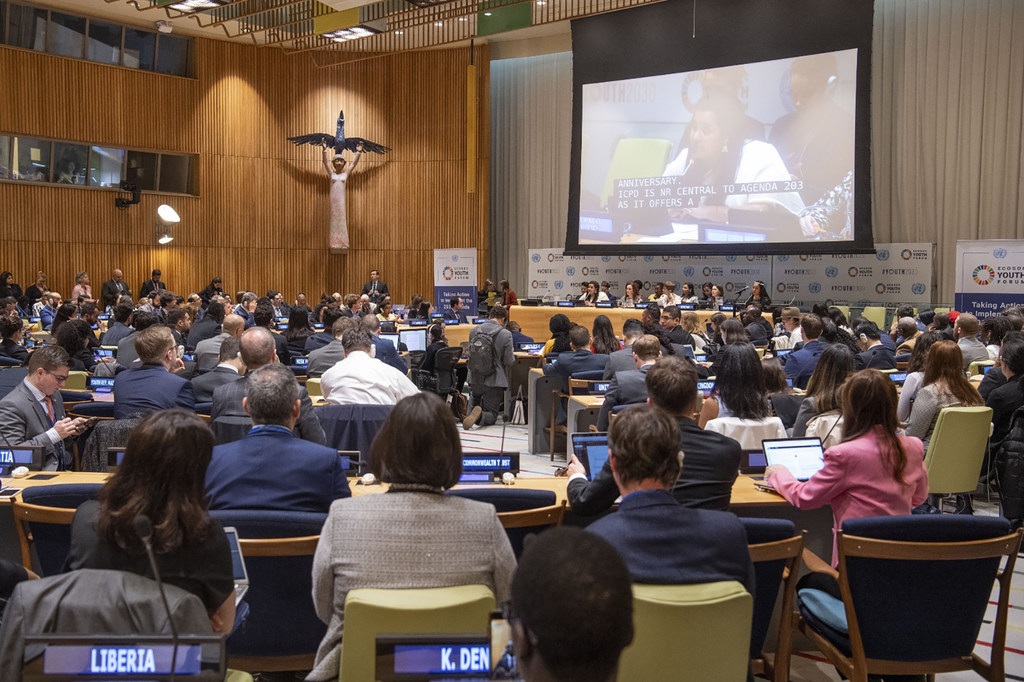 In her opening statement,
UN Youth Envoy
Jayathma Wickramanayake said that the outcomes of this year's Youth Forum will help steer discussions to prioritize young people's needs and rights ahead of the SDG and Climate Action Summits later this year. "The UN is pursuing action across many fronts to support Member States in meeting these [challenges] and it continues to pursue a path towards a fair globalization that works for all, while seeking to instill continued appreciation for multilateralism and dialogue, including among young people", she stated.
Focusing on the theme "Empowered, Included and Equal", the Youth Forum heard from ministers, high‑level speakers and youth organization representatives, who shared approaches, proposals and innovative suggestions on how to better capitalize on the skills, input and ideas young people can bring to the table. From tackling discrimination to working towards the achievement of the objectives set out in the 2030 Agenda for Sustainable Development, delegates broadly recognized that young people are agents of change who can help to build a better, more inclusive world.Young people must "have a seat at the table", youth delegates and high‑level Government officials told the Economic and Social Council today as it concluded its eighth annual Youth Forum.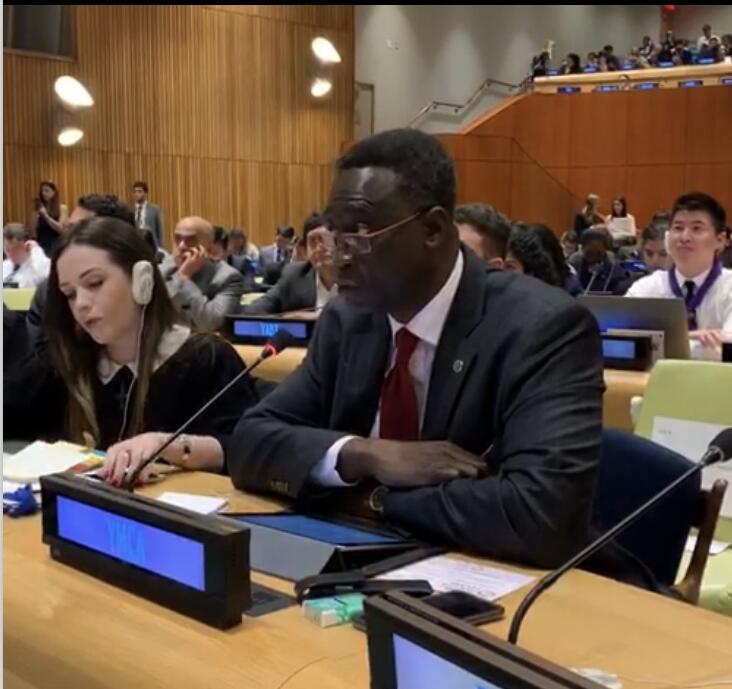 General Secretary of Wolrd YMCA shared during the High-level roundtable plenary, stating that YMCA is a global movement in 120 countries boasting a history of 175 years. We are a strong partner of young people, creating safe space to empower young people. For YMCA, nothing is more important than young people.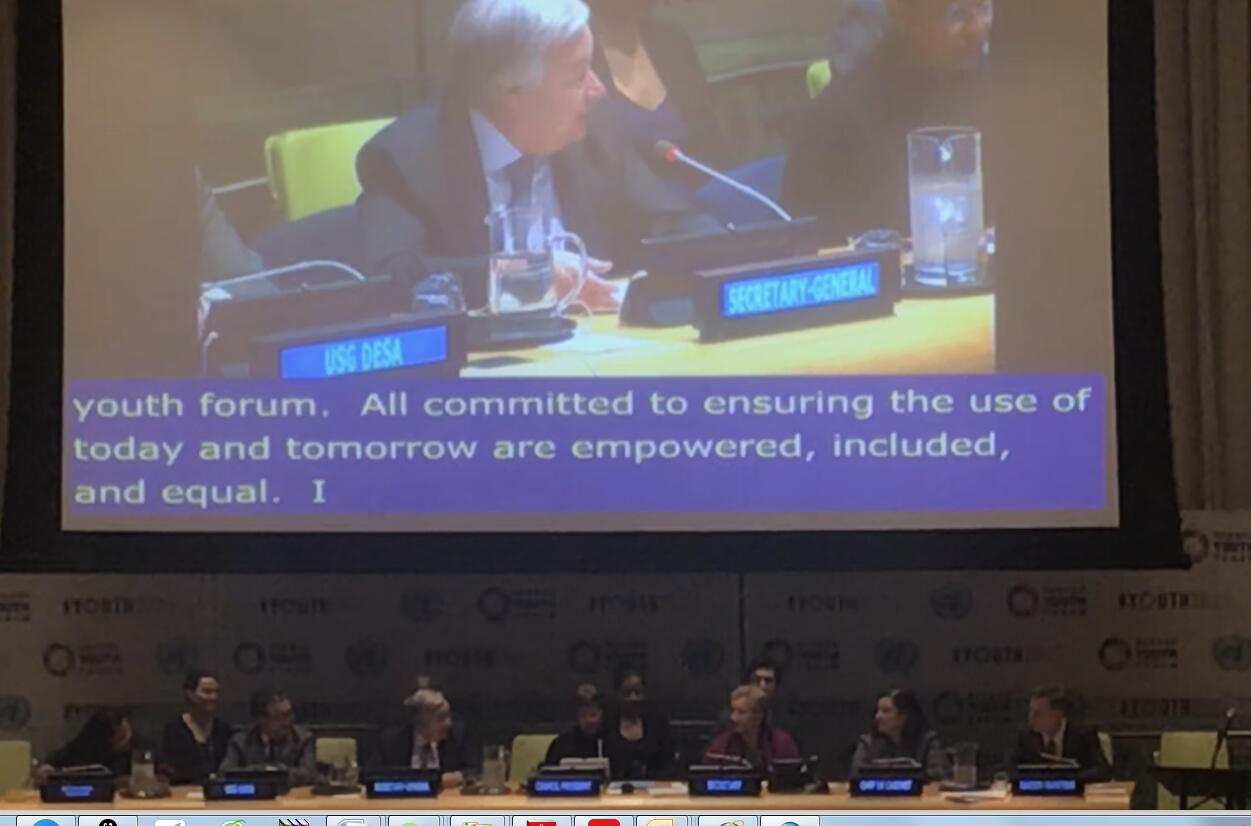 Addressing the final plenary of the
UN Youth Forum
on Tuesday, Secretary‑General António Guterres
warned
that "the once-in-a-generation opportunity we have to end poverty and bring lasting prosperity for all on a healthy planet, will have been squandered".ccording to Mr. Guterres, each challenge has one common denominator: "the need for those in power to live up to their responsibilities; to do what is right for people and planet alike."Lauding youth's courage and persistence, he said that "more often than not, young people in our world today are a lightning rod for change"."Because it is your future, your livelihoods, your freedom, your security, your environment, you do not, and you must not, take no for an answer," spelled out the Secretary-General, offering the partnership of the UN on "the journey towards a more peaceful, just and prosperous world". "Together we can ensure peace, prosperity, opportunity and dignity for all on a healthy planet", he concluded.
For her part, President of the UN Economic and Social Council (
ECOSOC
) Inga Rhonda King said that without youth, "we will not be able to move forward".She called on countries to "engage young people in a meaningful way to make our world a better place" and encouraged them to be inclusive, involve youth in decision-making and to listen.
During the Youth Forum, the YMCA delegation had been very active and engaged to have the voice heard and to make YMCA more visible on the world platform.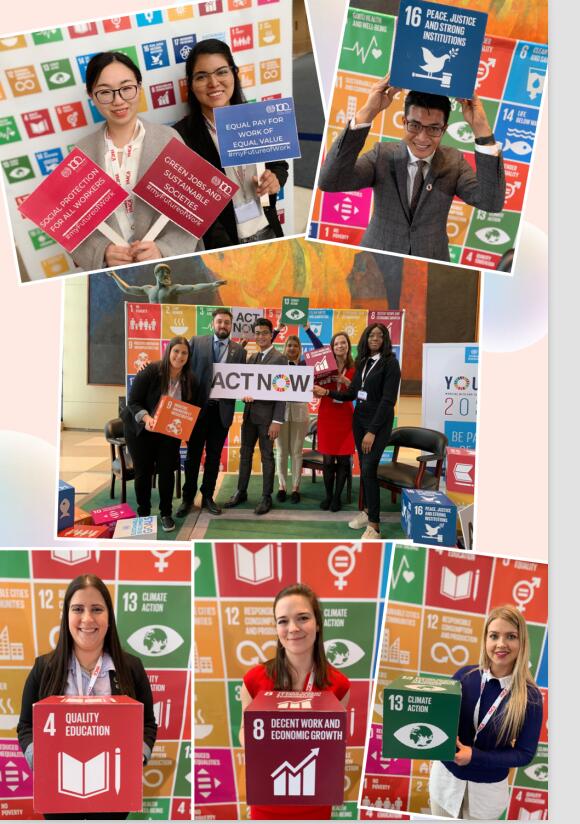 For the youth from China, the experience of participating in UN youth forum, had enabled China Y to get know the advocacy of UN, and to reflect how to localize the measures under the context of implementing SDGS. The valuable experiences in the UN will be shared and utilized in maximum in China YMCA.